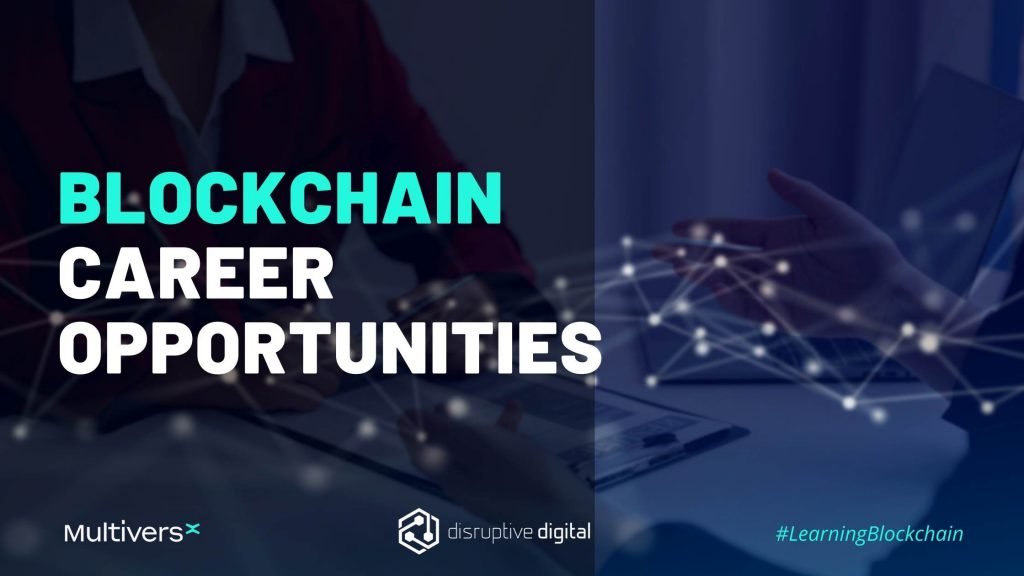 More than 40 million jobs will be created by blockchain technology by 2030. Even though it might now be something popular now, blockchain technology will become widely available in the near future. In 10 years from now, it will be as familiar as "the internet", both for companies and for personal use.
Some say that blockchain technology is one of the best innovations of the last decades and it is meant to bring major changes to society and the economy as we know it.
According to a 2020 Deloitte study, 55% of organizations have already embraced the blockchain and integrated it into their innovation strategy. (Deloitte's 2021 Global Blockchain Survey | Deloitte Insights)
A Forbes study on Enterprise Blockchain shows that 95% of the companies that activate in finance, health, and logistics have invested in blockchain pilot projects in 2018 and are already testing and implementing it. (Why 2019 May Become The Year Of Enterprise Blockchain)
The financial sector has the most important investments in the blockchain, owing 46% of the market share, then the production and energy one with 12% each, while the medical services sector owns 11%, public services only 8%, commerce 4%, mass-media, and entertainment 1%. Globally, about 77% of the financial sector companies, could use the blockchain for their processes. (60 Cryptocurrency Statistics: 2020/2021 Market Growth, Data & Predictions | CompareCamp.com)
We would venture to say that where tech meets business, "what is blockchain?" is a question of the past. The real question, now, is "how fast can we implement the blockchain?".
The companies that take advantage of the blockchain potential continue to grow. Some are hiring blockchain developers internally, others externalize their projects to companies that have blockchain development as their core work.
Taking into consideration that it's a field that grows rapidly, expanding every year, to more and more industries, the need for blockchain-competent persons is increasing. Better blockchain skills and knowledge are necessary to sustain the development of the field.
Blockchain technology is still a mystery to many, for whom "crypto" and "blockchain" are synonyms. This is why some people might not consider a career in blockchain thinking it must be connected to cryptocurrencies and their volatility.
Here are a couple of answers for the FAQs when considering a job on the blockchain:
Is the blockchain technology field for me?
The answer is YES. No matter the field you are working in right now, there is a high chance that you can "switch" or "reconvert" towards working on the blockchain. The technology has high applicability in many industries, therefore the work market will continue to grow.
How difficult is it to learn blockchain technology?
Before thinking of a career in the blockchain, please check if it's something you like and might enjoy. As with any other field, the blockchain has its quirks, and it's essential that you want to spend time keeping up with the data and developments.
Then you might want to:
1. Establish some goals and clarify what type of job you want, depending on the experience and skills you have
2. Learn new programming languages and improve your software development skills, if this is a job direction you are interested in.
3. Be curious – stay up to date with all the industry trends, join conferences and events, and follow relevant YouTube channels. Join communities of practice and discussion forums and be an active learner.
4. Get certified – look for a suitable provider and subscribe to one of the certified programs they offer. A certified program might be just the right learning path to help you develop the needed skills as well as the "entry ticket" to the industry. It will help you build competencies and the credibility to join the blockchain experts confidently.
Numerous universities offer blockchain courses of masters programs, specific to each country, or online MOOCs in English available to anyone for free or for a small fee.
5. Be flexible – blockchain jobs can be very different from one another. Some exist, while many others will be designed ongoing and nobody can envision, right now, what the actual "job description" might look like. However, uncertainty is specific to many fields, therefore staying "agile" is a skill that is proving to be useful anywhere.
What exactly can I do?
1. A career direction would be to look for a job in a company that is building blockchain apps, such as Ethereum, Hyperledger, Corda, or Stellar. The most sought-after job is Blockchain Developer. In this case, you need a solid knowledge of blockchain and the main software development languages are C++, Python, Java, Solidity, Vyper, Golang, C#, Javascript, Simplicity, and Rholang.
2. Another career direction would be to specialize in design, architecture, or administration of solutions done on the blockchain. This offers a plethora of job roles: Innovation Manager, Solution/Product Architect, Health Apps Specialist, Marketing Product Specialist, Data Management Specialist, and Security Specialist.
Let's explore briefly, what are the most wanted jobs in the field.
#Blockchain Developer - you need to have advanced knowledge of the various types of blockchain architectures. The role entails creating blockchain apps. In this case, you need solid skills in at least a few of the following: C++, Python, Java, Solidity, Vyper, Golang, C#, Javascript, Simplicity, and Rholang.
As a #Blockchain Architect you need to know all the tech aspects of blockchain technology and to be willing to become an expert in infrastructure design.
A #Blockchain Project Manager has excellent project management skills, great communication skills and excels at critical and analytical thinking. Communication skills will be very useful while working in a team.
#Blockchain Marketing Specialist is a non-tech job role in the blockchain field. The responsibilities of this role will be attractive for you if you like marketing and apps but you're not so passionate about the technical side of things. Though it's not a tech position, you will still need to understand how blockchain works and be able to fill in the blanks and connect the dots if you are involved in the development phase for a blockchain app, for example.
#Legal Advisor - is a very important role in the blockchain ecosystem. Most of the blockchain projects "don't fit" the laws or regulations typical to each country. So the legal advisor needs to make sure that the company will design its projects in such a way that doesn't break any existing laws.
#Data Management Specialist - many technologies start to include working with big volumes of data, and you need data analysis advanced skills in order to discover patterns and inconsistencies.
#Security Specialist - if you like working in security and have a background in IT, you can specialize in blockchain security.
You can find blockchain jobs on EURES, F6S, or even on LinkedIn, as well as on specialized platforms, such as CryptoJobsList, CryptoJobs, BlockchainJobs, AngeList, or BitGigs.
How much does it pay?
This technology will create many of the jobs of the future and the payroll for them is more and more attractive, especially since at the moment there are not enough professionals prepared to switch to the blockchain. The average annual pay for a blockchain developer is over USD 150 000. The more experience, the better pay - the salary could double or triple, depending on your location, or how good you become. (https://cryptocurrencyjobs.co/salaries/; Top 10 Highest Paying Blockchain Jobs in 2022 - (blockchain-council.org))
Are there companies that hire people in the blockchain field?
Globally, there are several companies that do that. One of the most famous blockchain companies that hire in Romania is MultiversX (previously named Elrond Network). The company, known as the second Romanian unicorn, comes with the promise of a 1000-fold improvement in processing capacity, processing speed, and cost compared to the main cryptocurrencies in the world, Bitcoin and Ethereum. You can find the positions available at the moment on the Elrond website.
As Blockchain technology continues to evolve, career opportunities in the field will exponentially grow. Regardless of your experience in the field at the moment, you can invest in your development for the future, or you can start from scratch. You can contribute to the creation of new applications and the advancement of technology in interesting ways because even though it is 10 years old, blockchain technology is still in its infancy compared to other fields where it is much harder to "catch the wave". It is a new and varied opportunity worth exploring.
Blockchain is here to stay and so we leave you with a question: do you want to witness the change or create it by being a part of it?